What is Naturopathic Medicine?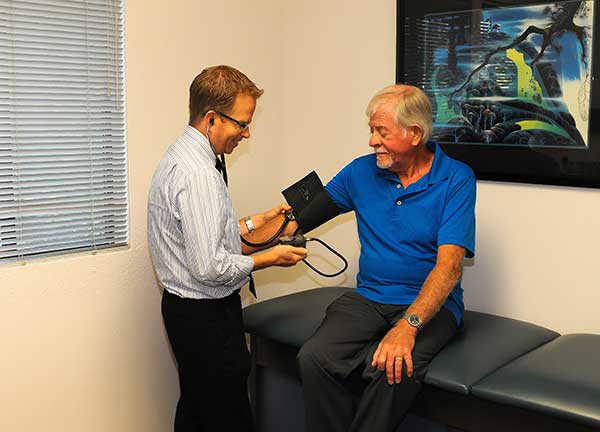 Naturopathic Medicine is a holistic form of healthcare that seeks to treat the cause of disease rather than the symptoms. Naturopathic Medicine utilizes the body's inherent healing ability and treats the whole person.
At Puget Sound Natural Medicine, our aim is to optimize your health. Patients come to see Dr. Gilbertson for specific conditions or concerns such as diabetes, digestive disorders or menopausal symptoms and he uses natural treatments to help remedy the root cause.
Naturopathic Medicine is based on the following Six Principles:
1. The Healing Power of Nature
The body can restore itself back to complete harmony, given the correct tools in the correct order. A naturopathic physician acts to identify and remove obstacles to recovery and to facilitate and augment this healing ability.
2. Identify and Treat the Causes
A naturopathic physician seeks to identify and remove the underlying causes of illness; the root, rather than to eliminate or merely suppress symptoms.
3. First Do No Harm
Naturopathic Medicine follows three guidelines to avoid harming the patient:
Utilize methods and medicinal substances which minimize the risk of harmful side effects.
Avoid, when possible, the harmful suppression of symptoms.
Acknowledge and respect the individuals' healing process, using the least force necessary to diagnose and treat illness.
4. Doctor as Teacher
A naturopathic physician educates the patient and encourages self-responsibility for health. They also acknowledge the therapeutic value inherent in the doctor-patient relationship. They listen to their patients.
5. Treat the Whole Person
A naturopathic physician treats each individual by taking into account physical, mental, emotional, genetic, environmental, social and other factors.
6. Prevention
A naturopathic physician emphasizes disease prevention, strengthening the body so it can withstand the trials of life.
Naturopath That Is A Primary Care Physician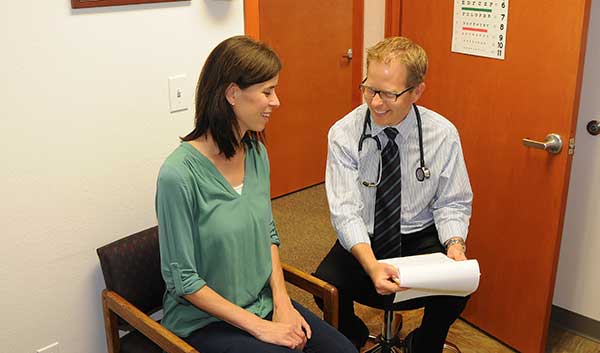 Dr. Gilbertson is a primary care physician with a natural focus that sees patients of all ages. He has over 10 years of clinical experience as a naturopath.
His approach is to partner with you to address your healthcare needs using diet & nutritional supplements, lifestyle modification, botanical medicine, physical medicine and prescription medications when needed.
He can diagnose and treat patients with all types of diseases, perform annual and sports physical exams, order and interpret laboratory tests and diagnostic imaging.
Common Reasons To Visit A Naturopathic Physician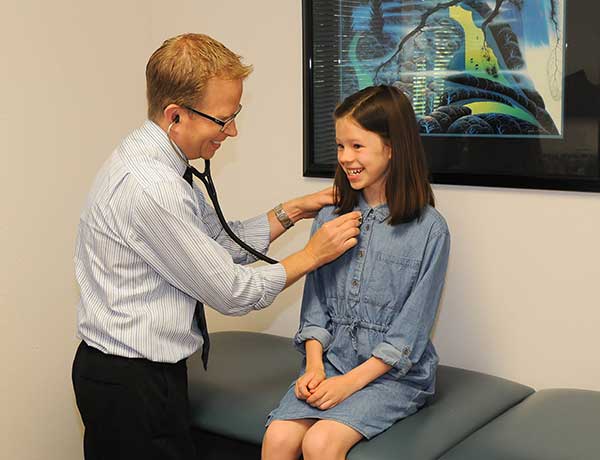 Naturopathic medicine is a distinct primary health care profession, emphasizing prevention, treatment, and optimal health through the use of therapeutic methods and substances that encourage individuals' inherent self-healing process. The practice of naturopathic medicine includes modern and traditional, scientific, and empirical methods.
Dr. Gilbertson welcomes patients that are looking to bridge the gap between natural and conventional medicine utilizing treatments and methods that address the root cause of the symptom.
See most common conditions below:
Allergies
Anxiety/Chronic Pain
Fatigue
Low testosterone/Menopausal symptoms
High Blood Pressure
Hypothyroidism
Food sensitivities
Digestive disorders
Insomnia
Well child exams